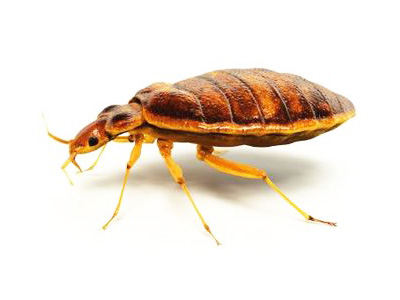 Bed Bugs – Pest Control Service in North Essex
Having sleeping problems at night? It may not be due to stress or caffeine. It could be bed bugs, which feed on human blood. In the UK they were supposed to have been eradicated back in the 1950s. Yet in recent years they've been making a remarkable and unfortunate comeback. Essex is one area that has seen a rather alarming increase of bed bug infestations, along with North and East London.
These incidents have been attributed to several factors. Central heating offers year-round breeding environments is certainly partly to blame. Some infestations haven't been treated promptly, and infested furniture has been moved from one home to another. These bugs can also get into your home through your clothing or luggage, or they may just come from a nearby property.
One clear sign of a bed bug infestation is if you see bites on your skin, along with blood on your bed sheets. Bed bugs aren't always noticed as some people don't react to their bites, so the infestation can continue untreated. But the longer bed bugs stay in your home, the more difficult they will be to eliminate.
Bed Bugs Control Service in Colchester, Tiptree, Lexden, Mersea, Marks Tey, Rowhedge, Fingringhoe, Peldon, Langinghoe, Fordham, Copford and nearby towns