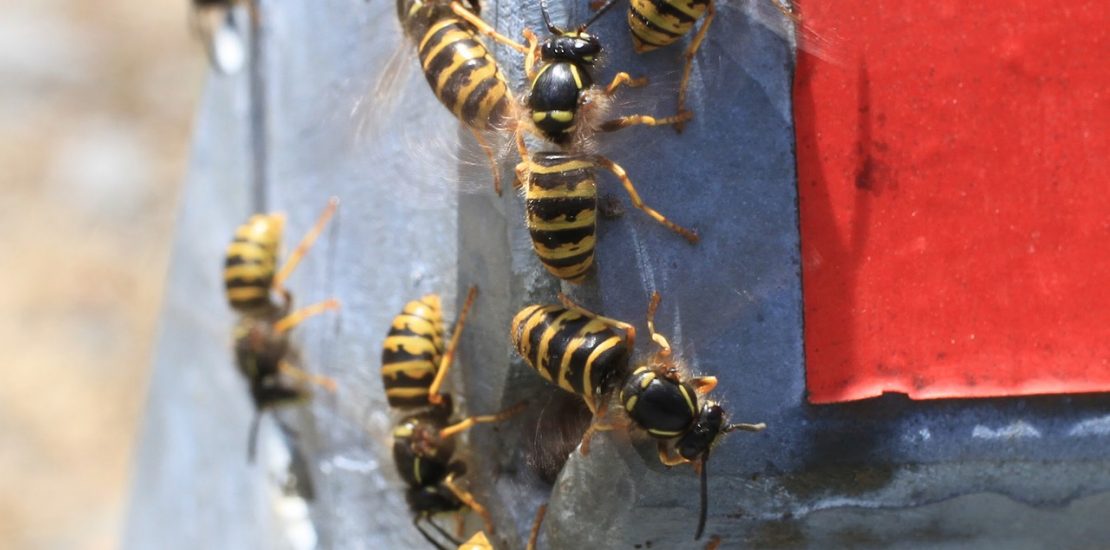 Although the country might be lockdown at the moment, pests and bugs are not facing such restrictions and as we creep closer to summer months they are beginning to come out in force. Having your property play host to a wasp nest is no fun and as one of the leading providers of wasp nest removal in Colchester, we have put together our top signs of a wasp nest that you should look out for…
Increase in the number of wasps
This might seem obvious but one of the biggest signs that wasps have taken up residence in your property is a visible increase in the number of insects flying around your property. Whilst the warmer months will see a natural rise in the number of bugs you see, if you notice a steady stream of them throughout the day then it could be a sign of an infestation.
Hearing a buzz
Sometimes though wasp nests can be hidden away above your roofline, meaning you might not spot them coming and going. That is why another common sign of wasp nests is noticing that unmistakable buzz. If you are regularly hearing the hum of more than one wasp, then it might be time to call a wasp nest removal firm.
Visible structure
Sometimes, the best way to be certain you have a wasp nest is to have a look around. They are a distinctive structure, made from a thin papery material and are typically found in a sheltered space – often in a wall cavity, roof or shed. When they first form, they are usually around the size of a golf ball but they can grow to be much larger.
Think you have a wasp nest?
If you have spotted the signs and think you might have an infestation, get in touch today. North Essex Pest Control can help you to quickly remove wasp nests from your property. Our strict process includes a thorough inspection, in-depth removal, full sanitisation, and cultural control; which is why we are the go-to solution for wasp nest removal Colchester.
So don't let a wasp infestation ruin your summer. Our highly experienced team is available seven days a week and we can quickly and safely remove the wasp infestation from your home. Get in touch today on 01206 700 644 or 07487 351 351.