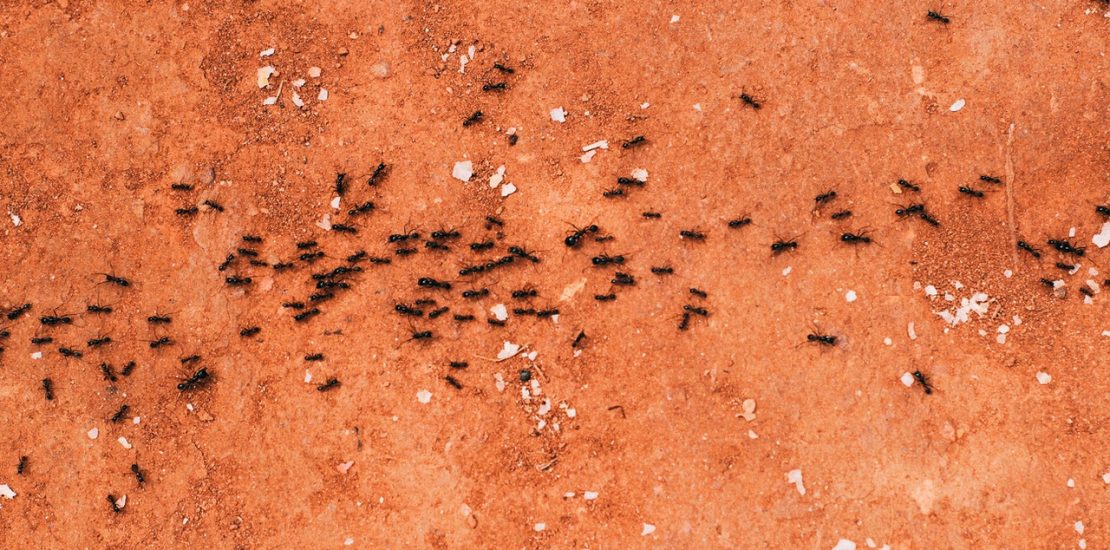 The summer months are a busy period for our pest control Colchester team with the warm weather being the prime time for pests such as ants to swarm into your home in search of food and comfier conditions. Typically, you will find these ants in your kitchen area as they're attracted by the food – however, this makes getting rid of them difficult as using pesticides is not recommended on food-preparation surfaces.
If you have noticed ants in your property, the first thing you should do is follow the trail and observe where they are coming from; this will usually be around a door or window frame. Alongside the entry point, you should also try and find the source of the ant's nest too.
Found the source? Here are our top tips to remove ants from your property
The first thing you should do is to clean up your kitchen and ensure that they are locked away from reach from these pests.
Once the food source has been removed, wipe down all of your kitchen surfaces and the floor with a mix of vinegar and water, or a lemon and peppermint oil spray – this will remove the scent left by the scout ants and stop any more being attracted to your home.
Use a sealant to completely block off any entrant points that you have found, especially around the doors and windows
There are a number of deterrents you can use to repel ants, so create a block by using things such as chalk, salt, pepper, and cotton wool balls soaked in peppermint. This will help to keep the ants away from your home.
Of course, these natural remedies are not always effective and if you are finding a stubborn infestation and a never-ending stream of ants then it is time to call the experts. If you are looking for pest control Colchester, then our experienced team can help you get rid of those annoying pests. Covering both domestic and commercial properties in Colchester and the surrounding area, we can help you to quickly and safely remove your ant infestation and leave your property clean.